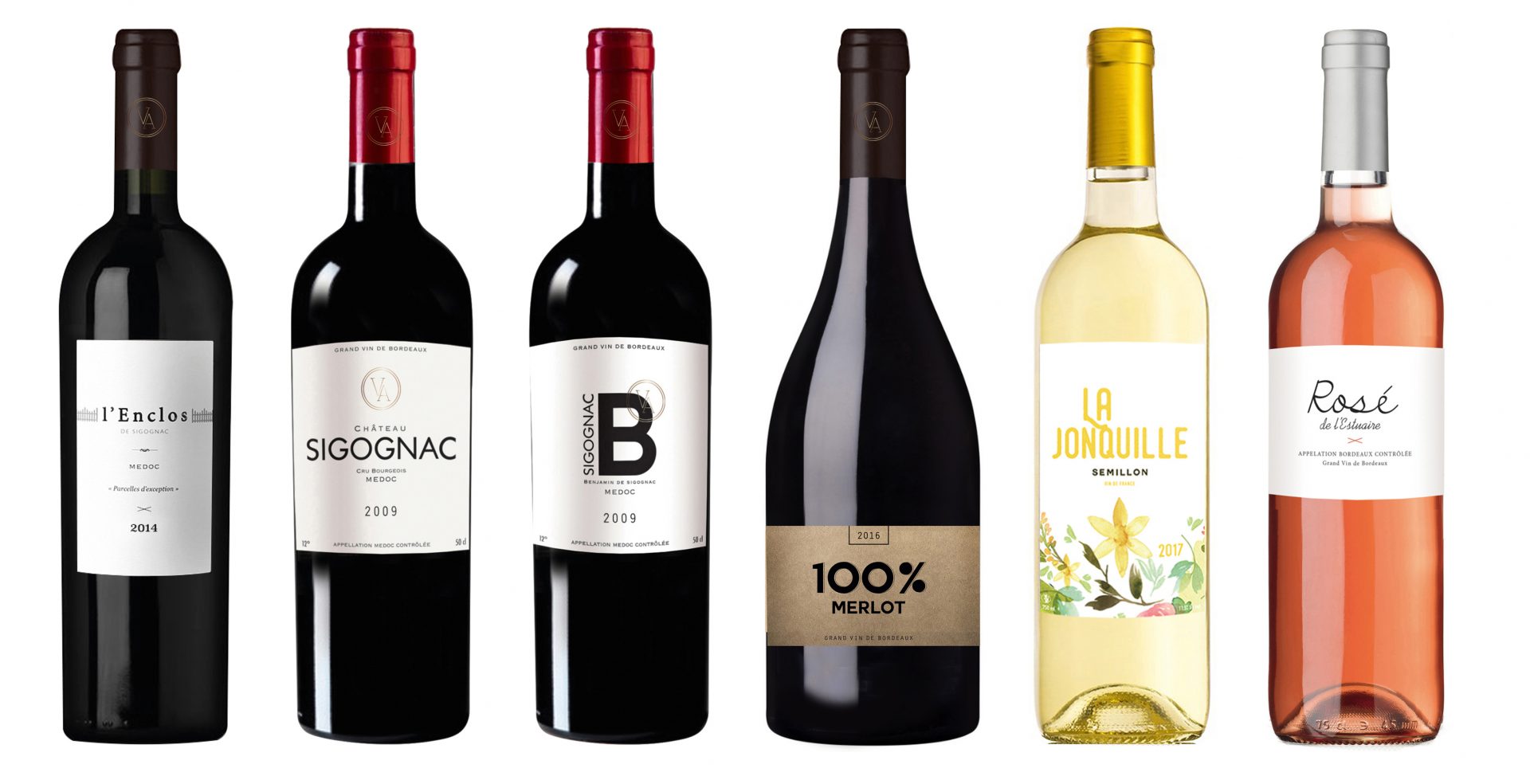 Think about group orders!
To benefit from the free shipping costs, do not hesitate to contact your friends to make a bulk order! You can use the link "group" when finalizing your order and enter their email address or simply contact them directly by phone before placing your order.
The advantage of this approach is to enjoy the benefits of larger volumes: shipping costs offered from 48 bottles, gifts, discounts …
for more information, contact us at the property 05 56 09 05 04.
Château Sigognac is located in Saint-Yzans de Médoc, it has been established for 5 centuries on this magnificent terroir between ocean and estuary of the Gironde. The property now has 45ha of vines in production in one piece, with an average age of 40 years old vineyard.
Our soils clay-limestone, characteristic of the chateau sigognac, give the merlot a privileged place and make it the dominant grape of our wines. Cabernet Sauvignon brings the tannic structure and petit verdot the freshness essential to great Médoc wines.
our property is open to visitors all year round.
- Un projet familial -
Christophe Allard, 59, domain owner.
Former CEO and co-founder of téléperformance, in 2009, he bought the property and undertook many restructuring investments to raise the quality of the wines.
A childhood dream, a return to the roots: create your own wine and make this project a family ambition. he is surrounded by his children:
Louis, 34, General Manager, in charge of commercial and technical operation of the property 
Always an eye on everything and true epicurean in the soul he is the benevolent guardian of Château Sigognac since 2010 and bubbles of ideas for the years to come.
Marion, 35, in charge of the communication of the castle
completes Louis's work on commercial relations. She joined the team in 2018 to bring her feminine touch and a more artistic dimension to the project.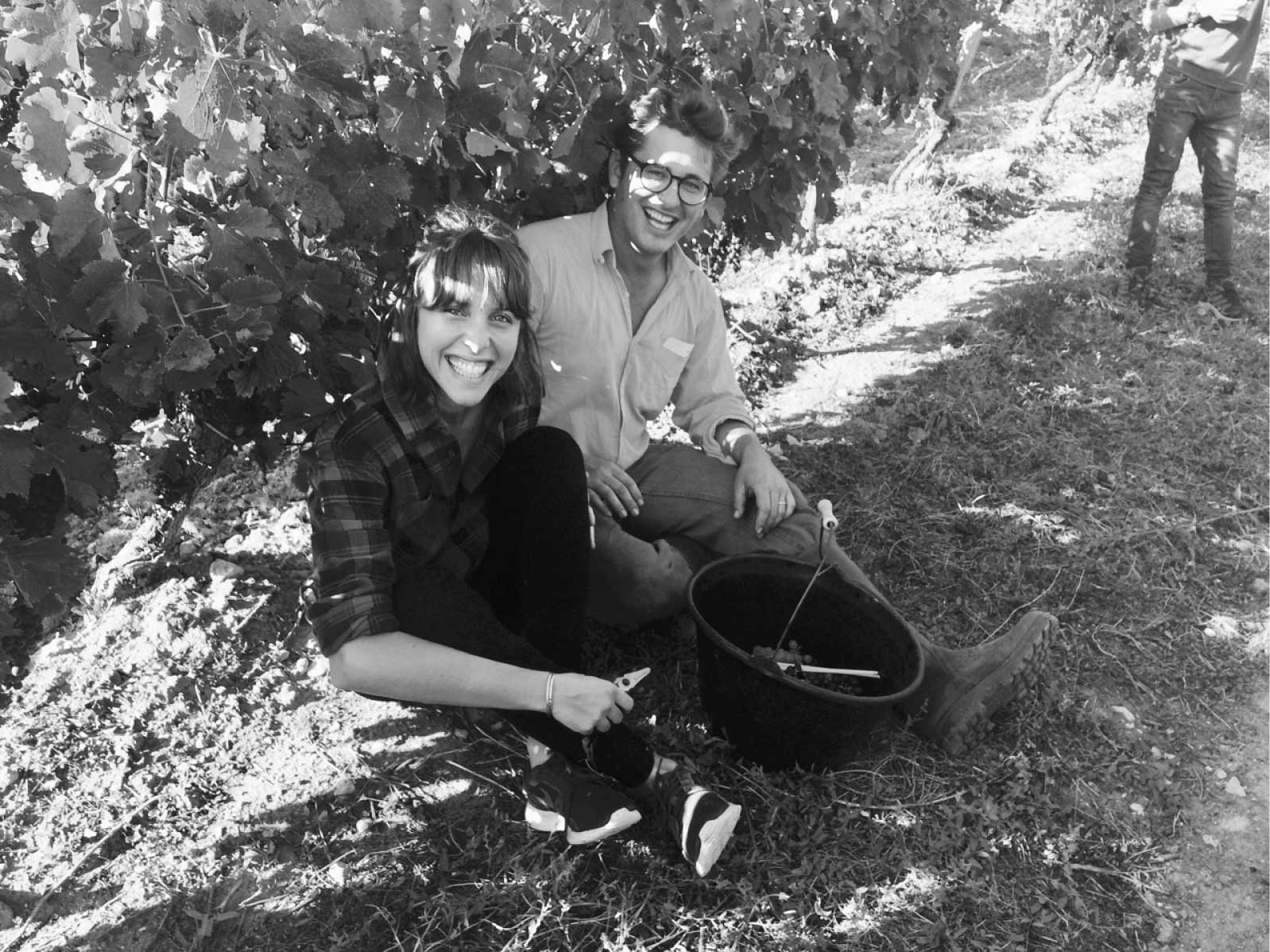 100% MERLOT
A desire to create a gourmet wine and easy to drink for all occasions. A way to see the Medoc differently!
A wine on fresh fruit with round and light tannins. Explosive at the beginning of mouth it reveals a very nice note of freshness in the final.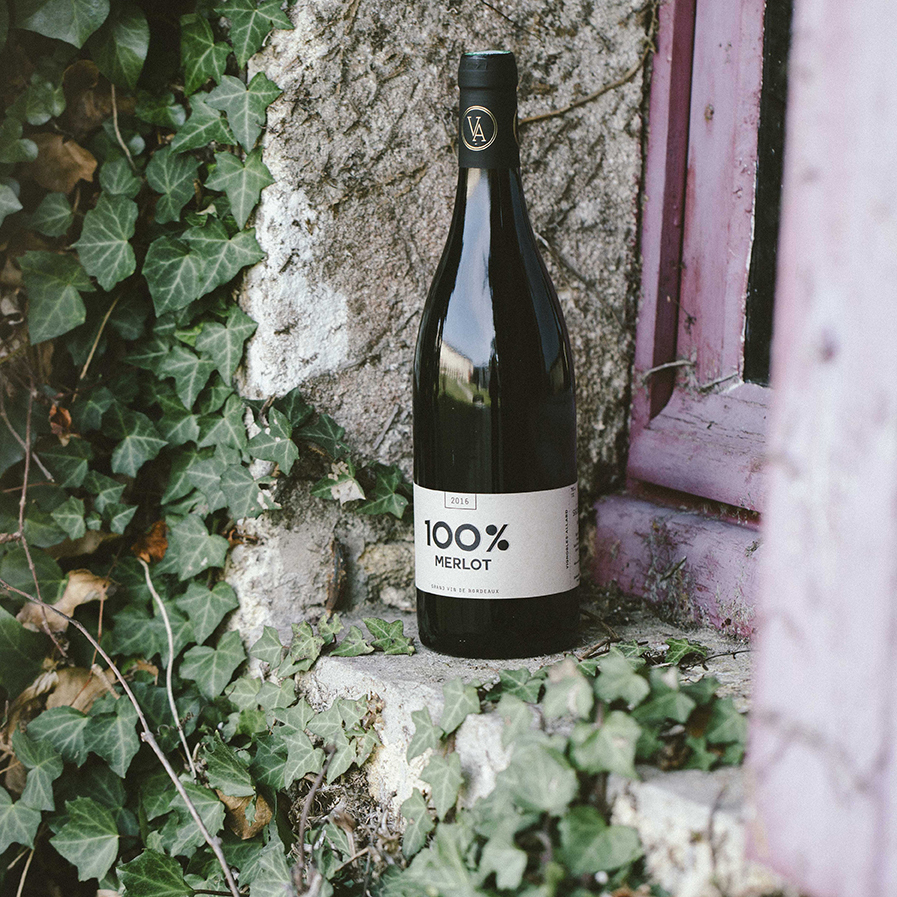 Tourism
The property is open to visitors every day of the year.
Each visit ends with a tasting of the wines of Château Sigognac in the reception room.
( for a group visit of more than 5 people, it is advisable to make an appointment a week in advance ).
Opening time :
Monday to Friday from 9:00 to 18:00
Saturday and Sunday by appointment
Shop
L'Enclos de Sigognac
Variation par défaut non définie
« First wine of the property »

12

€

14,50

€

14

€

14

€

13,50

€

12,50

€

13,50

€

12,50

€

12

€

14

€
La bouteille
Red wine / bordeaux / Medoc / 60% Merlot / 40% Cabernet Sauvignon
The first wine of Château Sigognac, is a balanced and expressive wine, a resolutely Medoc wine with character!
The aging is done in barrels during 12 months.
A beautiful stuffed guinea fowl, a roast veal with cloves garlic confit shirt … Gourmet and generous dishes that we like to enjoy and share a Sunday with family … Here are some dishes with which Château Sigognac will express all its power and character Medoc.
Expressive nose on the fruit
Roundness in the mouth
Light and ripe tannins
Spicy notes
« Buddy wine! »

Red wine / bordeaux / Medoc / Monocépage
A true wine of sharing and a different way to see the Medoc!
A desire to create a gourmet wine and easy to drink for all occasions. The 100% Merlot Sigognac will be ideal at a barbecue with friends. Beautiful grilled beef, sausages, vegetables with olive oil and well flavored, you just have to close your eyes and you're already there …
A buddy wine for generous dishes, to share!
On the fresh fruit
Round and light tannins
Explosive in the mouth
Note of freshness in the final
« Slightly sweet »

Whit wine / sugar / bordeaux / Medoc / 100% Semillon
The UFO of Medoc! Only sweet wine 100% Semillon produced in the Medoc. Very light with only 25g of residual sugar.
Perfect for lovers of sweet wines but not sweet!
A glass of fresh Jonquil will sublimate a cheese platter. It is also very nice on a chocolate dessert or a "sweet salty" dish.
Sweetness and roundness
White fruit notes (peach, pear)
Sugar tip and roundness
Freshness on the finish
« Dry white wine »

Dry white wine/ bordeaux / Medoc / 100% Semillon
A dry white wine from our parcels Semillon located at the entrance of the property! Good value for money.
It will go perfectly with a plate of seafood or oysters to enjoy at the water's edge on our magnificent Silver Coast!
Dry but quite fruity
Citrus notes (lemon)
Notes of fruits and white flowers (jasmine)
Light and fresh "garden wine"